What's New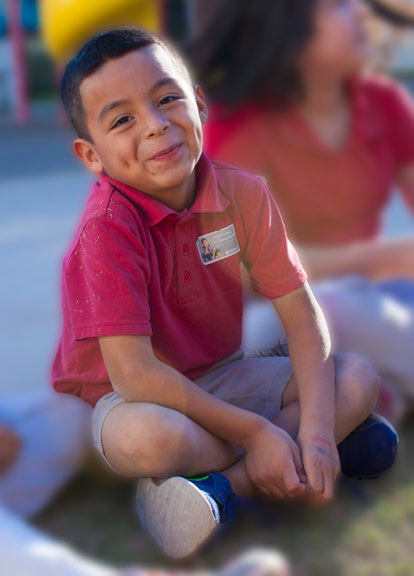 Concordia Celebrates Farm to School in October
Highlights from our Farm-to-School Month:
Students learned about 3 local crops: carrots, corn, and pumpkin
In partnership with AZ Health Zone, we started our school garden with four "garden on wheels" with herbs and lots of veggies
We held our 2nd Annual Farm-to-School Family Night, with lots of hands-on learning about gardening, nutrition, and CORN!  AZ Health Zone taught students and parents how to grind corn and turn it into a delicious corn tortilla, topped with a healthy corn salsa.  The Concordia Garden Board led families on a tour through our garden plans and helped them plant our garden tables.  Families learned about the life-cycle of a kernel of corn, and played games that encouraged healthy choices (MyPlate and physical activity).
We began our FarmRaiser, offering bags of locally-grown produce from Sun Produce Co-Op to our community at affordable prices.  A portion of each 8-week
farm bag subscription will go to support our 6th graders' trip to Science Camp this spring.  6th graders learned about handwashing and proper food handling, and are responsible for running the FarmRaiser!  To sign up, go to www.sunproducecoop.com
A great start to the new school year!
Our 12th annual bell-ringing ceremony took place on July 23rd.  Students were surrounded by the love and support of staff, parents, and community as they embarked on a new year of learning and blooming!
Summer 2018
Students began their break on May 25th, and we began our summer projects almost immediately!  Some of the preparations in progress for another great school year, beginning July 23, include:
Early Kindergarten & Kindergarten classrooms are being moved into new spaces on campus!  Mrs. Jerde and Mr. Andrew are working hard to get all of our classrooms ready for learning and growing next year
Concordia has been approved to participate in the Community Eligibility Provision (CEP), which allows us to provide healthy and delicious school meals (breakfast & lunch) at NO CHARGE to ALL enrolled students- beginning in the 2018-2019 school year
Our playground and outdoor learning spaces are expanding!  This will also pave the way for school garden work this fall.
Nutrition Services will welcome our new Nutrition Manager in July
A new Wellness office has been created for our Wellness Coordinator, as part of our Leaders for School Wellness grant award
While several of our classes are full with waiting lists, we still have space available in a couple of classes.  Call the office at 480-461-0555 to find out more.  Don't delay- we expect to be at full capacity soon!
School supplies
…are always in demand, but never as much as this time of year!  We appreciate our many supporters that help stock our classrooms and give teachers all the resources they need to make a difference in the life of a child.
Click here for a list of items of which we're most in need.
Spring 2018
As we wind down our final trimester of the year, our students and staff want to say "THANK YOU" for the support of our partners in mission!
3rd Grade's annual fishing field trip was a BLAST!
Ms. Roush-Meier and Mrs. Acosta will attend the Farm-to-Cafeteria conference in Cincinnati this April, and plan to return with lots of great ideas and information to continue our school garden program
Concordia has been awarded the Leaders for School Wellness grant!  This two-year program will include increased nutrition education and wellness advocacy programs, and much more!  Mrs. Acosta moves into the new Wellness Coordinator position this summer.
6th Graders will attend a science camp in May before they are promoted onward to middle school.  Sponsors to provide campers with care packages (toiletries, flashlights, rain ponchos, etc.) are warmly welcomed- contact the school office for more information.
Our annual Spring Choral Concert will be on May 17th
January 2018
Happy New Year!  Our students and staff wrap up a 2-week break on Monday, January 8th and return ready to learn!
Remember to send in your Arizona Education Tax Credit response form and help support Concordia's mission!  More information here
Our holiday celebration was full of smiles and love, as our students received stockings, blankets, and a small gift from our thoughtful supporters – and Santa!  We are so grateful for our many donors.
There are no classes on Monday, January 15th in observance of Martin Luther King Jr. day.
Our 4th-6th grade classes visit Arizona State University on January 19th.  This field trip is a fun way to help our students begin to think about college and career goals for the future.
December 2017
As the calendar year winds down, we enjoy the cloudy, cooler weather and opportunities to partner with our amazing supporters to help brighten the season.  Here are some upcoming events:
Our All-School Choral Concert will be on Tuesday, December 12th at 6pm.  The students and staff work hard to prepare a variety of music, and it is always a festive evening!
Friday, December 22st is our holiday celebration, where students will enjoy a special visitor and fun activities!  Thanks to our generous donors, students will also receive a warm jacket/sweater and other essentials, and a handmade stocking.  Families are also provided a new blanket.  Many thanks for the love and support that helps make this day so special!
Winter break begins on 12/23, and classes resume on Monday, January 8th.
Photos from Turkey Tuesday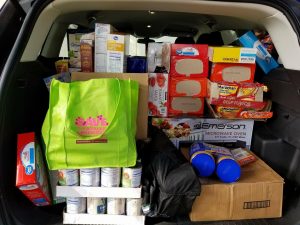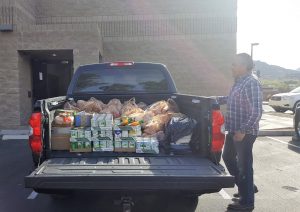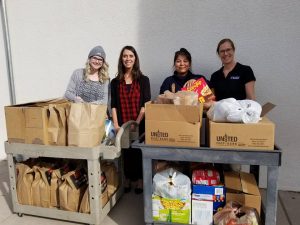 November 2017
As we approach Thanksgiving, our amazing supporters are finalizing food drives and Turkey donations.  On "Turkey Tuesday," families will be able to select from a variety of food items to supplement their holiday meal needs, and each household will receive a turkey (provided by Salvation Army Mesa Corps).  This is always a fun and joyous time for staff, families, and our many community partners.
October 2017
October has been a full month, even with our first ever 2-week Fall Break!  Here are some highlights:
Concordia Charter School received an Arizona School Letter Grade of B!  This is a reflection of the excellent growth our students have achieved during their time here.  Thank you to our amazing students, staff, and families for their hard work!
We celebrated Farm-to-School Month and kicked off our Fuel Up to Play 60 (FUTP60) program at a Family Night on October 24th.  Students planted a sugar snap pea seed to take home, learned about healthy eating, and signed the FUTP60 Pledge to eat well, be active for 60 minutes each day, and work to make the school a great place.  Our event ended with a visit from a special guest: Joseph from Arizona Microgreens!  Students and families sampled pea shoots and learned about farming in the heart of the city. 
With help from one of Chandler-Gilbert Community College's Into the Streets service learning groups, students enjoyed Science Day on Friday, October 27th!  It was a fun day of exploring and learning for everyone.
We value the many partnerships that help make our school a great place for growth and nurture.  Thank you!

September 2017
Students are hard at work as our first quarter begins to wind down.  They are reading and closing in on the classrooms' and school's AR point goals.  Our awesome staff is ensuring that learning is engaging and thorough.
Our Math Night was so much fun!  Many of our families joined us for a variety of games and activities that celebrate how important Math is to daily life.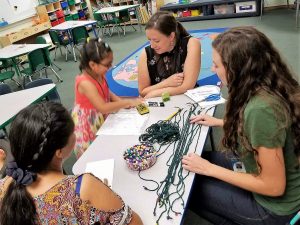 Several classes have enjoyed planting some garden beds around campus and we're making plans to celebrate October's Farm to School month.
ARCHIVE

July 2017
It's hard to believe that we are already in July!  Check out what's going on here at Concordia this month:
Students that signed up for the Back to School Clothing Drive event will go to Grand Canyon University on Thursday, July 20th.
Open House is on Friday, July 21, from 2:00-6:00 p.m.  This is a great opportunity for families to see the campus and classrooms, pick up their Parent Handbooks, and take care of registration and lunch application paperwork.  Please bring required documents (birth certificates, proof of residence, registration packets). We look forward to seeing everyone!
SCHOOL BEGINS ON MONDAY, JULY 24TH!  Breakfast will be served at 7:45, and an opening ceremony will begin at 8:15 in the school courtyard.  Don't miss the "Ringing of the Bell" to mark the start of a fantastic new school year!
Our kitchen remodel is moving along!  We are on-track for starting up food service on Monday, July 24th.
School Year 2016-17
With just a few short weeks of our school year to go, we are looking ahead to summer.  Here are a few highlights for May-June 2017:
Our Nutrition Services Department received a grant to purchase upgraded kitchen equipment, and the installation process will take much of our summer break.  

We are not able to provide meals or programs this June

, but will distribute information on other summer resources.
Summer just got shorter!  We return to classes on Monday, July 24th.  Open House is scheduled for Friday, July 21st.
Concordia's Night at the Diamondbacks Game was a great success!  Many of our families and staff attended and cheered our home team on to a 9-3 victory over the San Diego Padres.  The school was also recognized as a recipient of the Dbacks Foundation School Challenge Grant, which helped fund our new Google Expeditions Classroom Kit!
April 2017 is busy here at Concorida
Wednesday, April 12- Google Expeditions Kick Off Event begins at 9:00 a.m.  We invite our generous supporters, including the Arizona Diamondbacks Foundation, University of Phoenix, and Mesa Community College, to join students and families in this fun celebration!
Concordia will be at the Tuesday, April 25th Diamondbacks game too!
March 2017: Spring is almost here!
As the weather warms up, our classrooms are working hard to keep learning exciting.  Students have done an amazing job with their AR Reading goals and will enjoy a dress-down & hat day this month.  We also enjoy several field trips before our Spring Break.  AZ Merit testing begins shortly after break too.   Our instructional staff will be exploring our brand-new Google Expeditions Kit to incorporate exciting new experiences to classroom learning, and we can't wait to share more about this in upcoming months!  We continue to give thanks for the support of our community partners throughout the year.
February 2017: Astronomy Night & Arizona's Birthday
We recently enjoyed an amazing Family Night centered around the STARS!  Students and their families extended learning about Astronomy through hands-on activities and games, and then had an opportunity to see the moon, Venus, and some other stars through high-powered telescopes.  Our sincere thanks goes to the East Valley Astronomy Club!
Did you know? February 14th is our state's birthday!  Students will enjoy some fun lunchtime activities to celebrate our home.
Google Expeditions has arrived at Concordia!
Thank you, Arizona Diamondbacks Foundation!  We are in the process of getting our new classroom kit set up so our students can start exploring!
Happy New Year!  January 2017
It's hard to believe we are already into the new year, but we are cruising ahead here at Concordia Charter School!  Here's some highlights: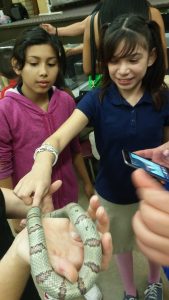 Reptile Family Night- we will learn about the many different reptiles common to Arizona!

Our 4th, 5th & 6th grade classes will visit Arizona State University for a Women's Basketball game during a Sparky's Kids to College field trip.  This is an excellent opportunity to inspire our students to dream about their own future college and career goals!

We had a BIG box delivered to the school this week… watch for more details soon!

Our 100th day is January 23rd!!
December 2016- Wishing you very happy & healthy holidays!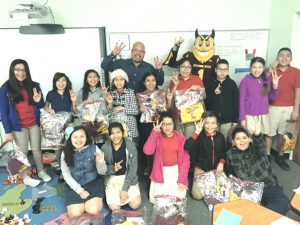 12//20- Students and families received their presents from Santa and our amazing supporters, decorated a cookie, and had a surprise visit from ASU's Sparky!
 THANK YOU to our amazing supporters who are helping make the holidays extra special for our families: 
Christmas Stocking Project Group 

Captain Bob & United Airlines Fantasy Flight

Arizona State University & Sparky
We are on Winter Break from 12/21/16 to 1/3/2017.  
Watch for some exciting news on our Google Expeditions Fundraiser in the coming weeks.
AZ Tax Credit Program- it's time to think about this awesome program that gives AZ taxpayers a credit of up to $200 ($400 married couple) when they support extracurricular activites at their local schools!  Click here for the 2016 Tax Credit Forms.  Remember, all contributions must be received by 4/15/2017 in order to count towards 2016 tax returns.  Contact us with any questions!  THANKS for supporting Arizona's children!
November 2016- We are so thankful!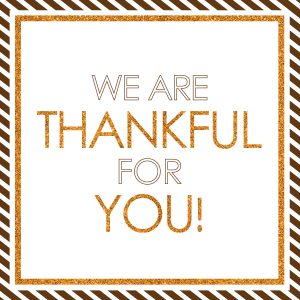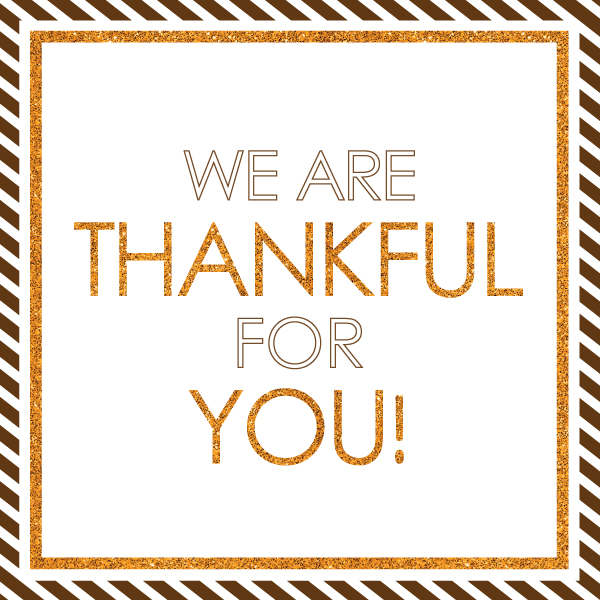 We had a wonderful time at our annual Turkey Tuesday Family Night.  THANK YOU generous donors-  Sun Valley Masonry, Desert Cross Lutheran Church, and Al Bernstein of Nationwide Vision for your donations of food and "turkey money"!  Each family received a turkey and had an opportunity to select grocery items to help make their holiday weekend extra special.
October 2016 News
Students and staff are busy every day!  We have about 120 delightful students that continue to bless us with their energy and curiosity.  After a refreshing Fall Break, we now look towards November and several amazing projects:
Each of our classes are working towards READING goals, using the AR points system.  Our overall school goal for Trimester 1 is 1,118 points and we've reached 45% of that goal!  We're so proud of our students and their families for encouraging good reading habits that will enrich a lifetime of learning!

Planning for our "Turkey Tuesday" Family Night is underway, with a collection of food donations that will be shared with our families.  Click here for more information.
Concordia is also launching a fundraiser to purchase a Google Expeditions classroom kit, which will allow our students to participate in an awesome array of virtual field trips and experiences.  Click here for more information on how you can help!
Students continue to learn about healthy fruits and vegetables through our Fresh Fruit and Vegetable Program (FFVP).  October lessons include apples and pumpkins, and November's lessons will focus on pomegranates and cranberries. Click here for more information on this DELICIOUS program
THANK YOU for supporting Concordia Charter School, Inc.